Lookback Area
There are three rows of presence-detection infrared, the 1st row is LOOKBACK AREA near the door. When this function is ON, the LOOKBACK (1st row) acts as a presence sensor, which detects through the threshold. As long as someone is in the detection area, the sensor will keep the door in the open position.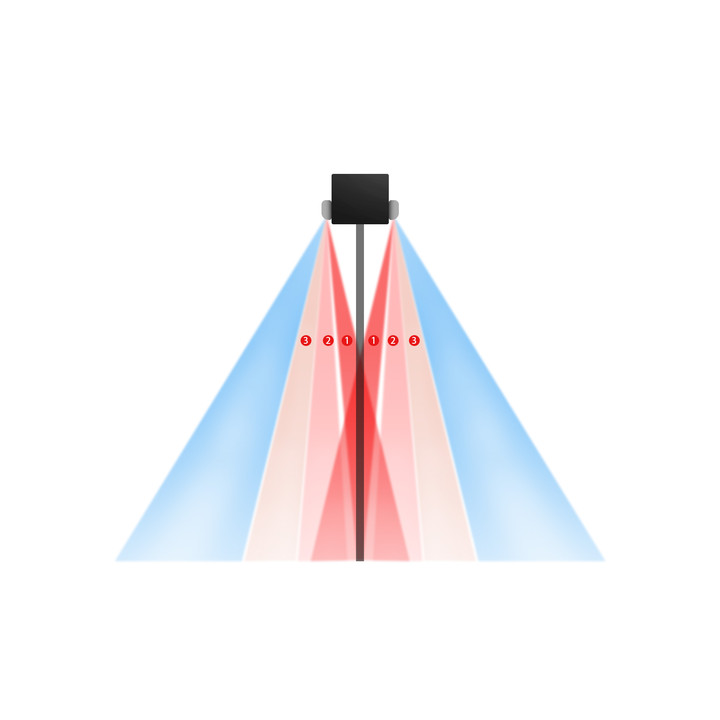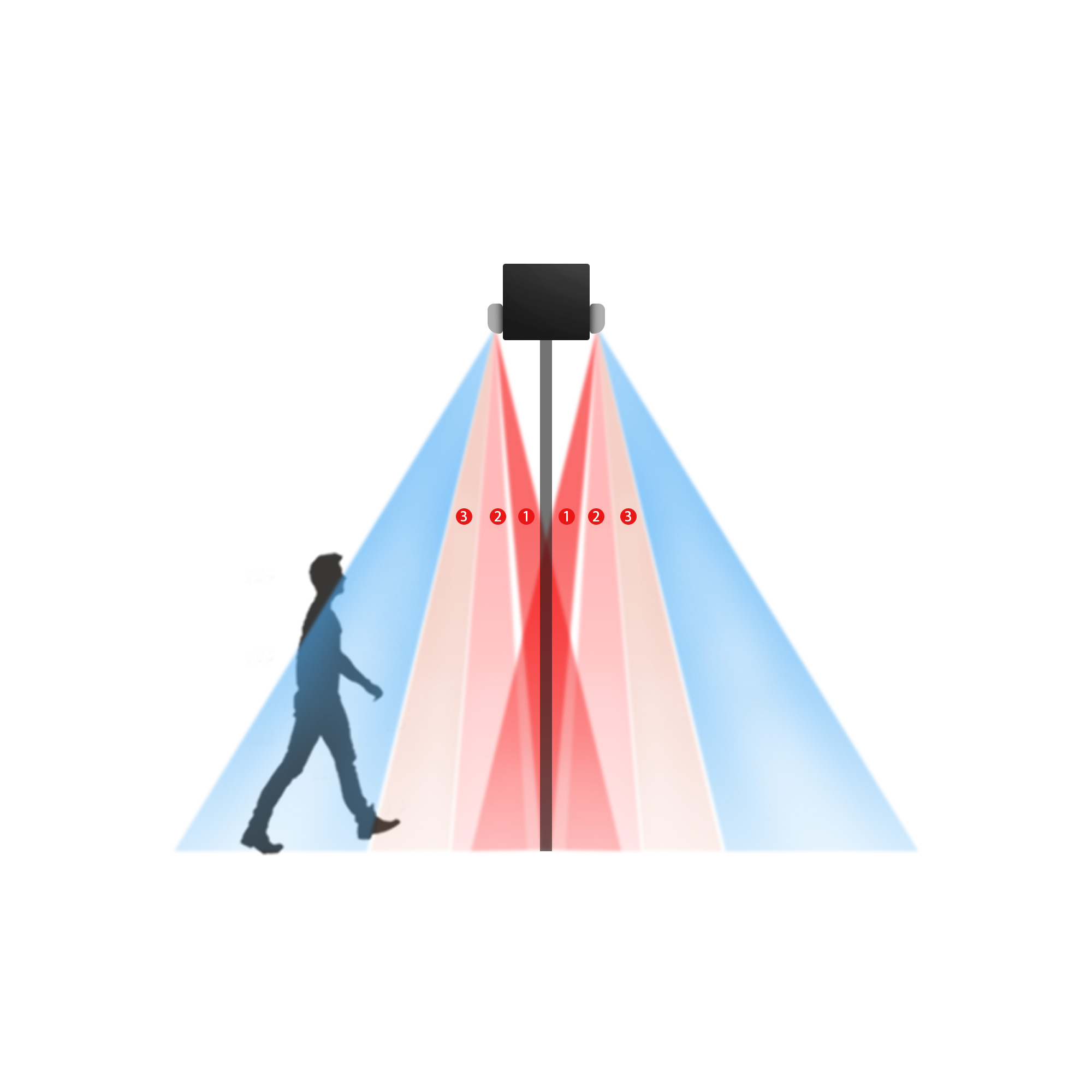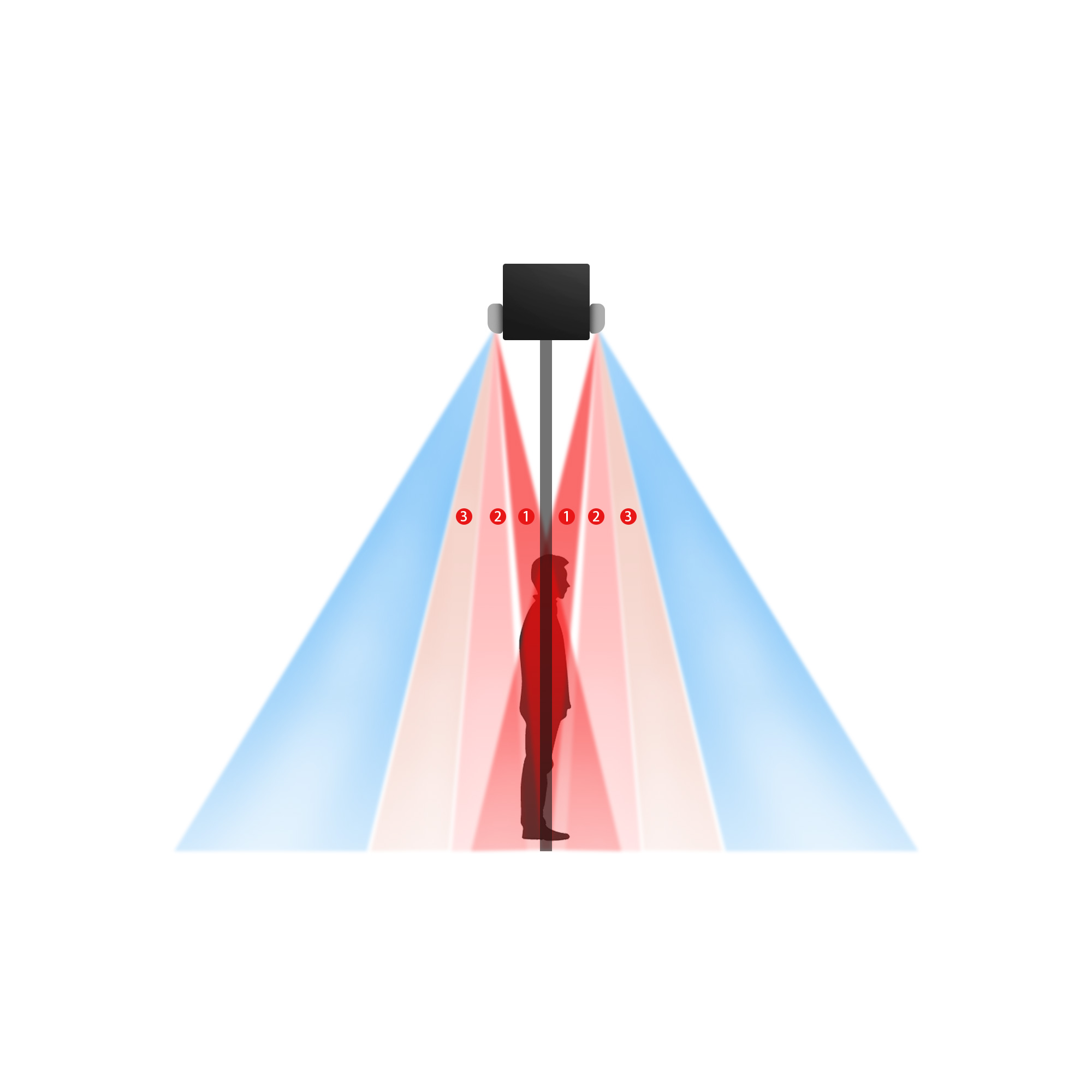 Feature
Microwave & Active Infrared Technology
Precise Detection, Accurate Anti-pinch
Real-time Self Monitoring
Auto Update Learning Background
Application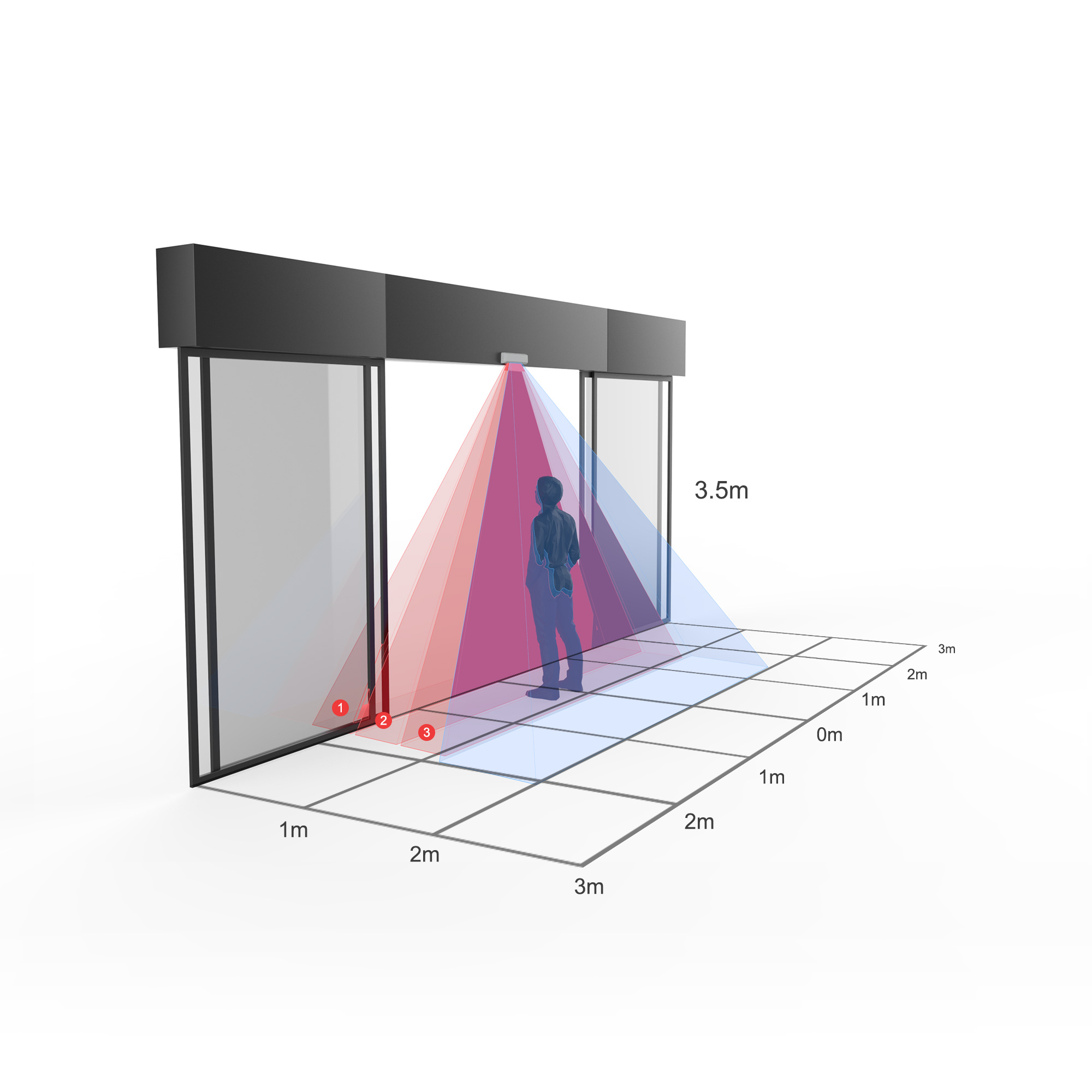 FAQ
1.How many infrared lamp beads?

Six lamp beads, divided into three rows of infrared, with eight light spots.

2.The installation height increases, what changes in the infrared?

As the installation height increases, the gap between the infrared light spots will become larger.

3.Will the door self-induct after installation?

Infrared and microwave are independent. The microwave is for motion, the infrared is for safety. (assuming the customer has not activated the infrared). The reason for self-induction is that the microwave is affected by the movement of the door, causing it to open by itself. At this time, adjust the microwave detection range or sensitivity.

4.What is the Infrared transmittance?

90% (when 100% of infrared is emitted, 90% passes through the cover and reaches the ground).

5.How much slower is infrared at night? Does it slow down?

No difference between daytime and nighttime.