What are the benefits of upgrading to a more advanced gate opener circuit board?
Gate opener circuit boards are the brains behind the smooth operation of automated gate systems. They control various functions such as gate movement, safety features, and remote access. As technology continues to evolve, so do the capabilities of these circuit boards. Upgrading to a more advanced gate opener circuit board can offer numerous benefits, ranging from enhanced performance and security to increased convenience and customization options. In this article, we will explore the advantages of upgrading to a more advanced gate opener circuit board and why it is a worthwhile investment.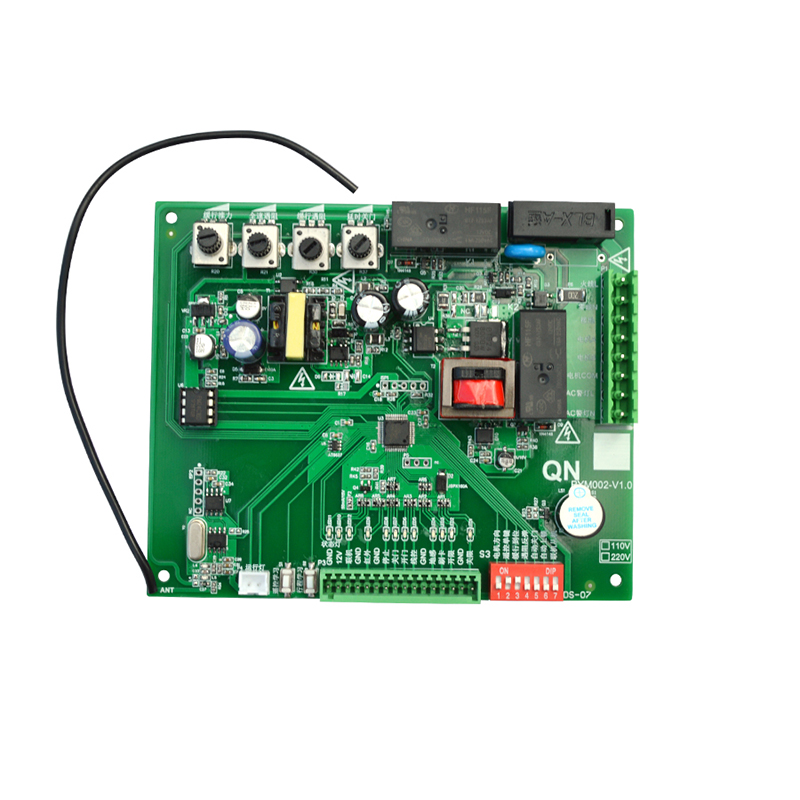 1. Improved Performance and Reliability:
One of the key benefits of upgrading to a more advanced gate opener circuit board is improved performance and reliability. Advanced circuit boards are equipped with the latest technology, including faster processors, advanced programming, and improved sensor integration. This results in smoother gate operation, reduced response time, and minimized chances of malfunctions or breakdowns.
2. Enhanced Security Features:
Security is a top priority for any gate system. Upgrading to a more advanced circuit board can provide advanced security features that strengthen access control and protect against unauthorized entry. These features may include encrypted communication protocols, rolling codes for remote controls, built-in alarm systems, and the ability to integrate with other security devices such as CCTV cameras or access control systems.
3. Expanded Connectivity and Remote Access:
Advanced gate opener circuit boards often offer expanded connectivity options and remote access capabilities. This allows homeowners or property managers to control and monitor the gate system remotely using smartphones, tablets, or computers. With remote access, you can open or close the gate, monitor gate activity, and receive real-time notifications or alerts, providing greater convenience and peace of mind.
4. Customization and Programming Flexibility:
More advanced circuit boards often come with enhanced customization and programming options. This allows users to tailor the gate system's behavior to their specific needs and preferences. You can set timers for automatic opening or closing, adjust opening and closing speeds, control gate sensitivity, and configure user access codes. The ability to customize these settings provides greater flexibility and control over the gate's operation.
5. Compatibility with Future Upgrades and Integration:
Technology is constantly evolving, and upgrading to a more advanced gate opener circuit board ensures compatibility with future upgrades and integration possibilities. It allows for seamless integration with emerging technologies, such as smart home automation systems, voice assistants, or cloud-based platforms. By investing in an advanced circuit board, you future-proof your gate system, making it easier to adapt to new features and advancements in the future.
Conclusion:
Upgrading to a more advanced gate opener circuit board offers a range of benefits that can significantly enhance the performance, security, convenience, and customization of your gate system. From improved reliability and enhanced security features to expanded connectivity and compatibility with future upgrades, the advantages are numerous. By investing in the latest technology, you not only optimize the functionality of your gate system but also increase its long-term value. Consider consulting with a professional installer or gate automation specialist to explore the options available and choose the most suitable advanced circuit board for your specific requirements.